Homestead Caravan Park & Cabins, Nanango, QLD
Guest Reviews
Relax and have a swim in the large saltwater pool, Explore the surrounding region or just sit back and relax.
Homestead Caravan Park is a spacious 7 acre park, situated in Nanango, Queensland, just off the D'Aguilar Highway, where the only noises you hear are the birds and the sounds of nature. It is a quiet friendly park for the whole family.
We are situated with easy access to the town centre, restaurants and local attractions.
"Value Plus"
"We only had an overnight stopover but would love to stay again for a day or two to check out the region. The cabin we had was clean and tidy and pet friendly.
The queen bed was comfortable. The park was quiet which made for a refreshing sleep. There was lots of grass area to walk our dog on leash. We were able to book and prepay online which was a big plus!"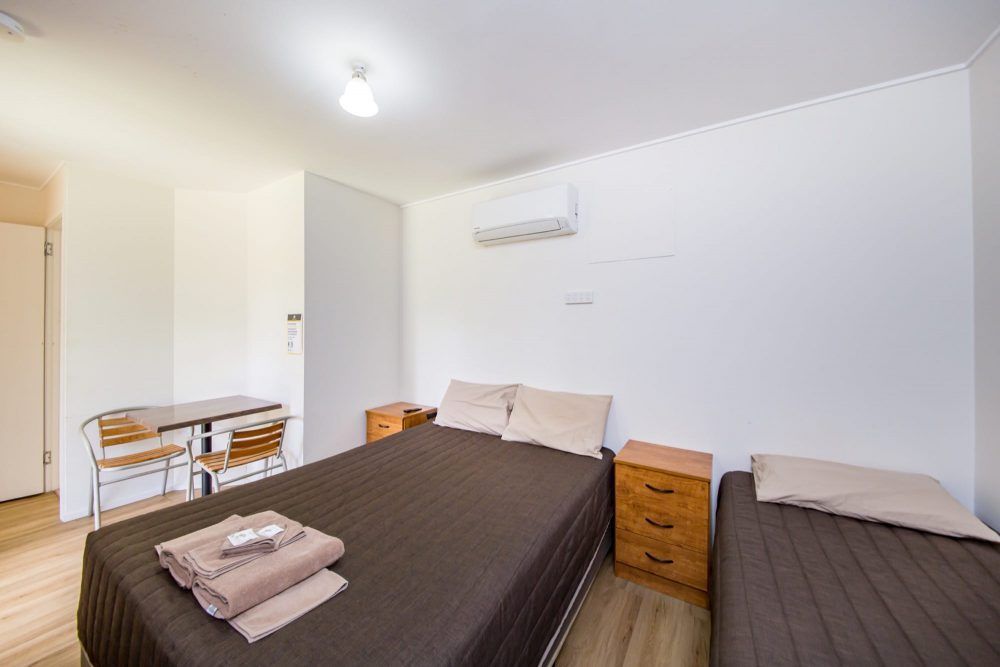 "Would Stay Again"
"Homestead Caravan Park is a very secure park with security gate. Very welcoming staff who assisted with the parking of our van.
The site was big enough for our needs and because of the time of the year not crowded. I don't know if was by design or accident but sites were allocated so that there was space between vans.
Camp kitchen was basic but clean and I had not hesitation using the facility. Toilets and showers were clean and well maintained."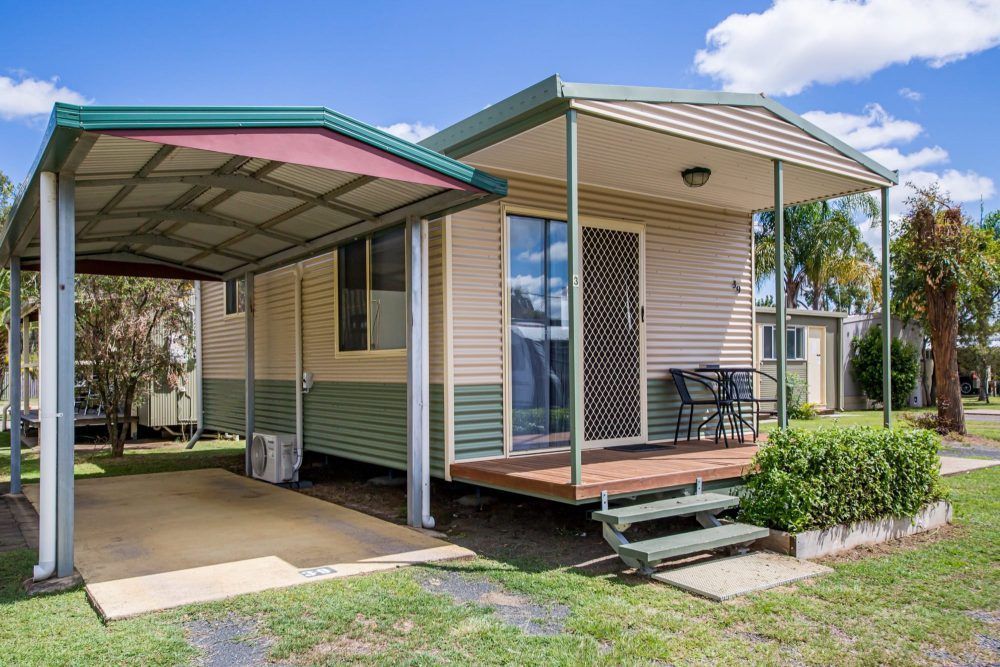 "Very Friendly Park"
"We were with a group and were allocated two grassy sites side by side with a nice big shady area under some trees.
The public ensuites were behind us and even though they were for everyone to use, due to it being quiet it was like our own personal ensuite. The saltwater pool had a large shade sail over it and heaps of pool toys for the kids to use. There was a nice new area with books, board games, TV, pool table and sitting area near the pool.
The camp kitchen was well equipped with kettle, toaster, cooking utensils, microwave etc. The owner regularly went through the park chatting and mingling with his guests. The park was quiet and full of lovely friendly people. The best thing of all was our large powered site was only $20 per night, cheaper and better than other parks we have stayed in in the region. I would definitely recommend and I would return."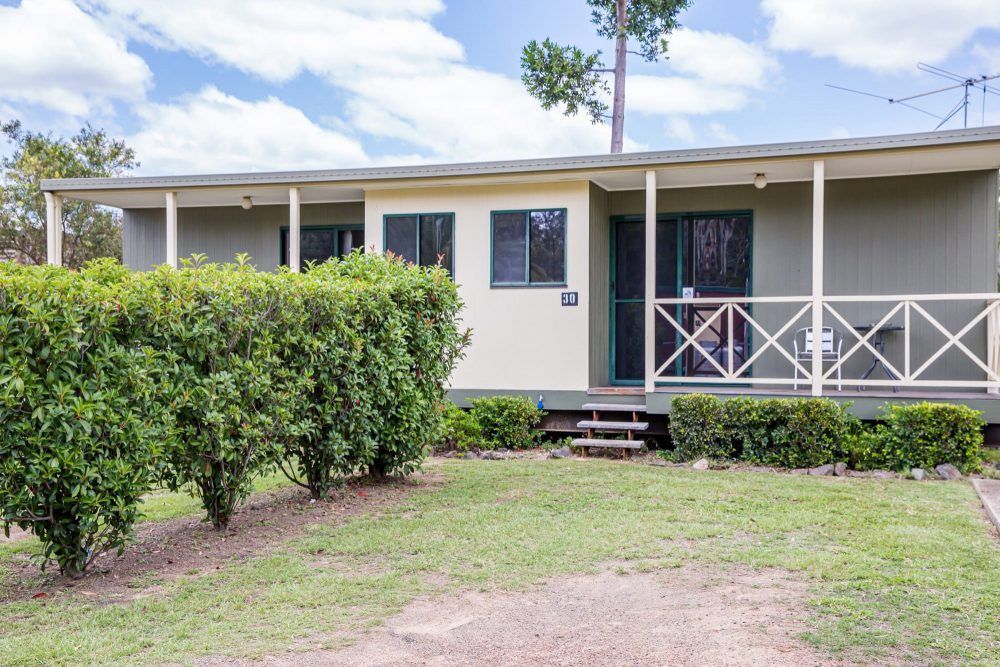 "Pleasant Place with Delightful Staff"
"After a disastrous stay elsewhere, staying at the Homestead at Nanango was like a breath of fresh air. Although it's not five-star accommodation (nor does it pretend to be), it is good value and in a really handy location for anyone visiting the South Burnett for either a long stay or enroute to somewhere else.
I stayed in Cabin 14, along with my two outdoor dogs (yes, it's "pet friendly") just for one night and had a comfortable, pleasant night.
I took a wander around the grounds, which are well-maintained and, really, quite pretty. Overall, it's a nice place and obviously popular, as it was fully booked. However, it was amazingly quiet and peaceful for such a busy place.
By far the best aspect of the Homestead has to be the lovely couple managing the place, who couldn't do enough to make me and my dogs feel welcome. Thanks so much, Megan and John! No problems at all recommending the Homestead to others."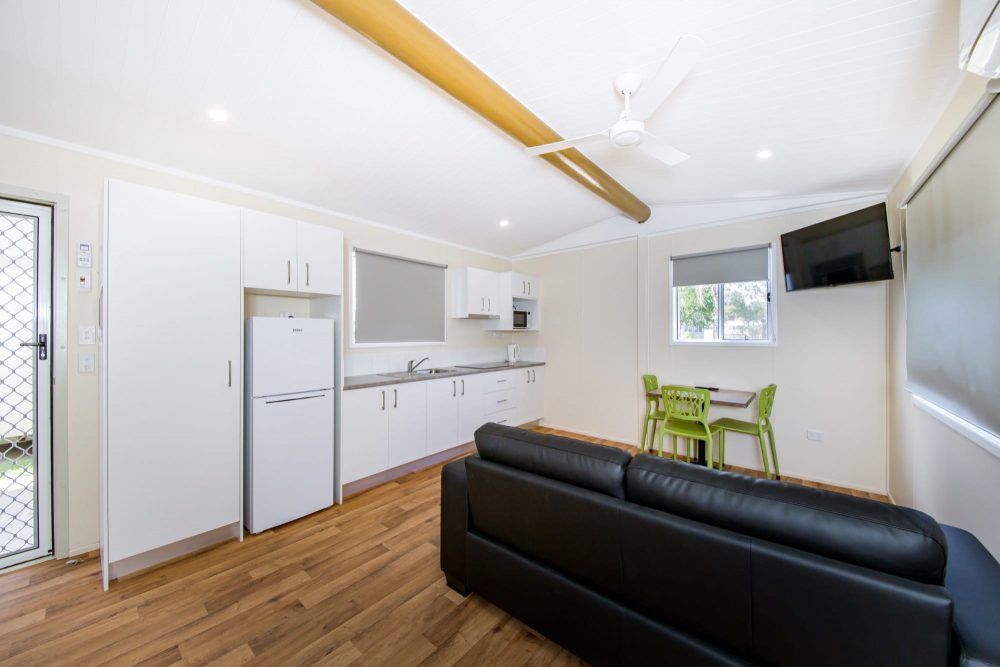 "Just off the highway"
"The owners of this caravan park are very welcoming, friendly and so helpful.
We found our family cabin, although not new, to be spacious with very comfortable beds and a HUGE TV in the sitting area.
Although it was winter, the aircon worked a treat keeping us warm (we even turned it off during the night) The kitchen has a large fridge and full sized gas stove.
The linen was clean and our grandson's bed toys obviously liked the bed as they remained in it when we left.
A phone call to the owners on our arrival home, and the toys were in the mail and on their way home much to the joy of their master. Thank you so much – and 'Thank you to the holiday lady!' from our grandson!"
Explore the Homestead Holiday Park
Facilities including swimming pool, kitchen, picnic area, laundry, recreation centre and more.